Just Released: 3 New LOCATOR FIXED Starter Packages
LOCATOR FIXED | The Affordable FIXED Full-Arch Solution
Free Shipping on Online Orders $300+
The Confidence of Inclusion
THE ENCOMPASS BUNDLE INCLUDES:
NavaGation Pilot Guide and Plan
All-In-One LOCATOR Packaging (2,4 or 6 implants)

LOCATOR Implants
LOCATOR Abutments
Processing Pack for each Implant

Premium Absolute Forever Denture™
CHAIRSIDE Attachment Processing Material
Patient Denture Removal Tool
CHAIRSIDE Rubber Finishing Bur
CHAIRSIDE Tapered Carbide Bur
Fixation
Denture ID microchip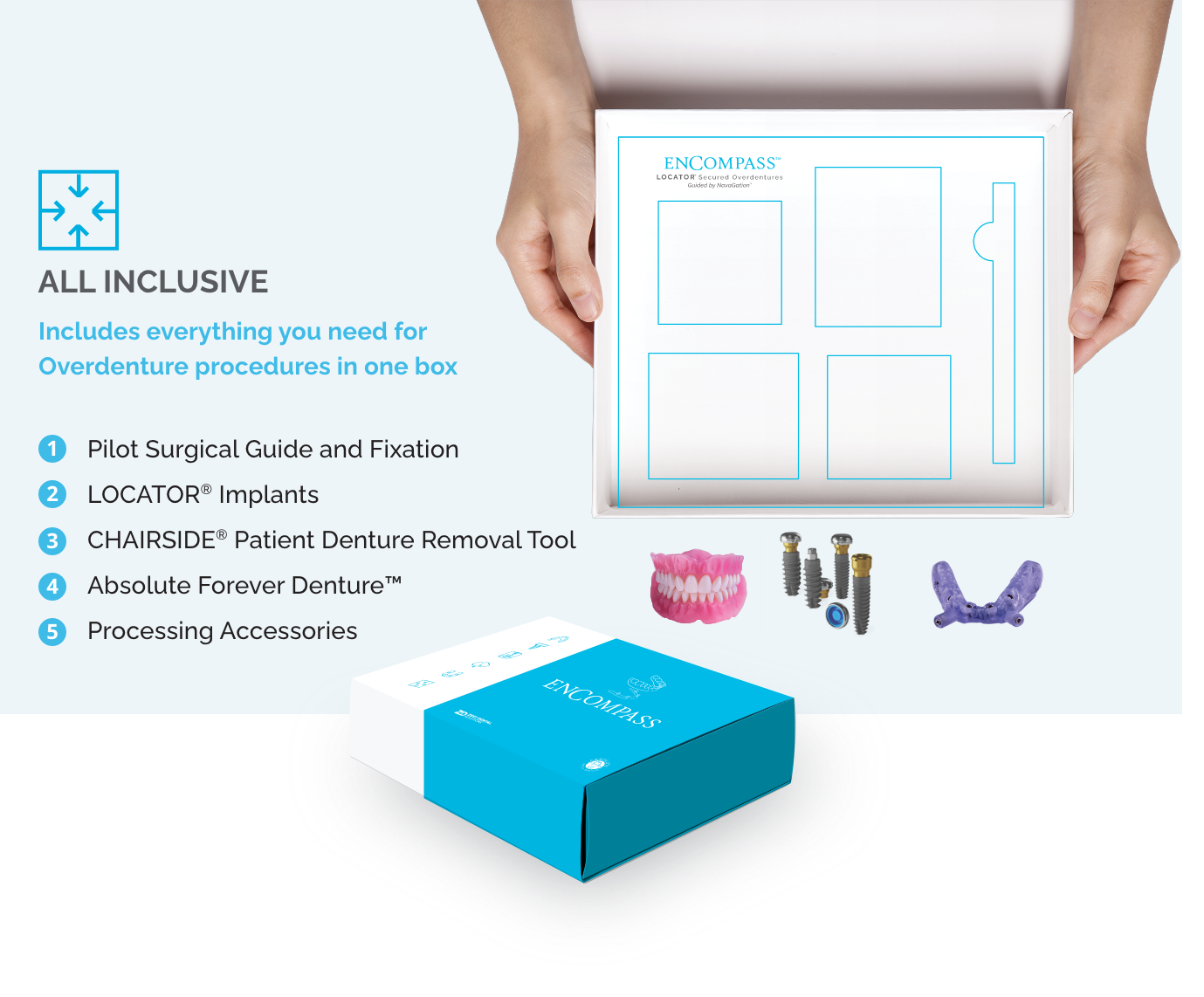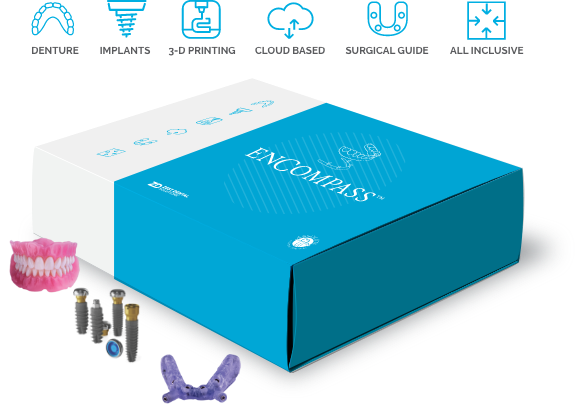 Inside the Box Thinking for Exceptional Overdenutre Outcomes
ENCOMPASS is the inclusive way to simplify and streamline overdenutres treatment while making it financially accessible for more patients, all while saving an average of 133 minutres of chairtime per patient! ENCOMPASS units the trusted LOCATOR name with NavaGation prosthetic driven case planning from Absolute Dental Services
Introducing the All-Encompassing
Overdenture Solution
Expand your clinical and financial reach by providing boutique-quality overdentures for edentulous patients. ENCOMPASS includes LOCATOR implants and abutments, a Premium Absolute Forever Denture, pilot surgical guide and case plan, processing materials, plus 3D cloud support. This clinician-friendly solution ensures an exact, comfortable fit right out of the box, even for those with little experience in overdentures.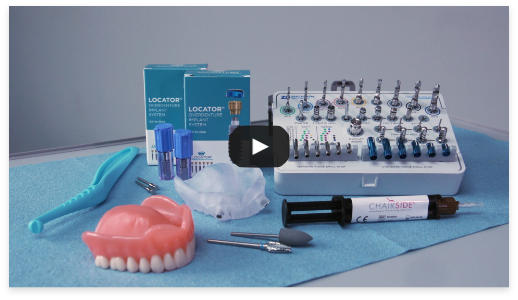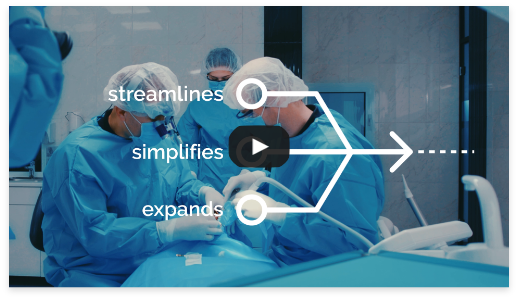 Taking the Overhead Out of Overdentures
Streamline overdenture treatment which saves chairtime and reduces the number of appointments from 4-6 to 2-3. Digitally driven, this all-encompassing apprach includes everything you need, including digitally planned surgical blueprint to give you confidence to deliver high quality results.
For beginners to experts, embrace the future of dentistry with ENCOMPASS - the all-encompassing overdenture solution.