Just Released: 3 New LOCATOR FIXED Starter Packages
LOCATOR FIXED | The Affordable FIXED Full-Arch Solution
Free Shipping on Online Orders $300+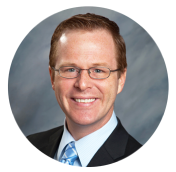 Michael D Scherer, DMD, MS, APC
Dr. Michael Scherer is an Assistant Clinical Professor at Loma Linda University, a Clinical Instructor at University of Nevada – Las Vegas, and maintains a practice limited to prosthodontics and implant dentistry in Sonora, California. He is a fellow of the American College of Prosthodontists, has published articles, DVD training series, and full‐online courses related to implant dentistry, clinical prosthodontics, and digital technology with a special emphasis on implant overdentures. As an avid technology & computer hobbyist, Dr. Scherer's involvement in digital implant dentistry has led him to develop and utilize new technology with CAD/CAM surgical systems, implement interactive CBCT implant planning, and outside of the box radiographic imaging concepts. Dr. Scherer also maintains five YouTube channels: "LearnLOCATOR", "LearnLODI", "LearnSATURNO", "LearnLOCATOR F‐Tx" and "The 3D Dentist"‐ popular YouTube channels on standard and narrow diameter dental implant procedures and digital dentistry.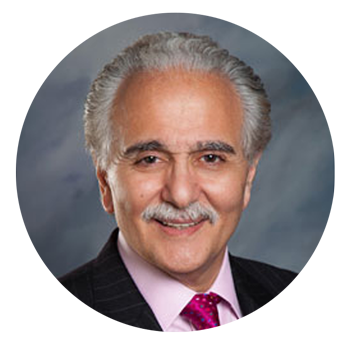 Joseph J. Massad, DDS
Dr. Massad is in private practice in Tulsa, Okla, a Fellow of both the American and the International College of Dentists, a Regent of the International Academy for Dental Facial Esthetics, a member of the American Society of Dental Aesthetics, a Lifetime Member of the American Dental Association and is a honorary member of the American College of Prosthodontics. Currently, he holds faculty positions at Tufts University School of Dental Medicine in Boston, Mass; the department of Comprehensive Dentistry at the University of Texas Health Science Center Dental School in San Antonio, Tex; Adjunct Associate Professor, Department of Restorative Dentistry, Loma Linda University, Associate Professor in the Department of Prosthodontics, the University of Tennessee Health Science Center, College of Dentistry, Memphis, Tennessee, and Clinical Assistant Professor, University of Oklahoma College of Dentistry, Oklahoma City, OK. He has previously held a faculty position at the Oklahoma State University College of Osteopathic Medicine Oklahoma, is a past Director of Removable Prosthodontics at the Scottsdale Center for Dentistry in Arizona (2006 to 2010), from 1992 to 2003 was an associate faculty at the Pankey Institute in Florida. Recipient of Chicago Dental Society, "Gordon J. Christensen Recognition Lecturer Award".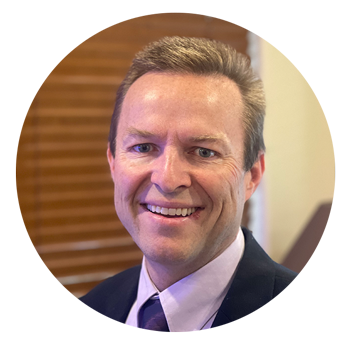 Kelly Olsen, DDS
Dr. Kelly Olsen obtained his Doctorate of Dental Surgery from Creighton University in 1995. He runs a very successful fee for service comprehensive general dentistry practice in St. George, Utah. Surgery and technology have always been a passion of Dr. Olsen's. He performs surgery on a daily basis including sinus lifts, bone grafting, endo surgery, perio surgery, and implant surgery. Implant related dentistry accounts for over 50% of his practice. He has lectured on digital x-rays, CAD CAM (E4D) technology, and implant dentistry. He has taught implant dentistry and has worked with Rella Christensen in periodontal research with the Powerlase AT.
Board-Certified: Western Regional Education Board
DDS: Creighton University School of Dentistry, Omaha, Nebraska. Received the 1 Endodontics award for excellence upon graduation and extracted more teeth than any undergraduate student had upon graduation-109
Certified: IV Sedation, Utah State Dental Board
Member: American Dental Association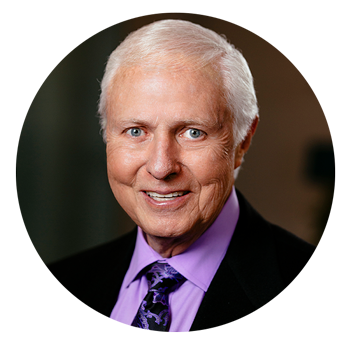 Gordon J. Christensen, DDS, MSD, PhD
Gordon J. Christensen is Founder and CEO of Practical Clinical Courses (PCC) and Co-Founder and CEO for Clinicians Report Foundation (CR) and a practicing prosthodontist in Provo, Utah. PCC is an international continuing education organization that provides courses and videos for all dental professionals. CR offers unbiased research on thousands of dental products.
Dr. Christensen has presented over 45,000 hours of continuing education throughout the world and has published many articles and books.
Gordon and Dr. Rella Christensen are co-founders of the non-profit Gordon J. Christensen CLINICIANS REPORT (previously CRA), which Rella directed for many years. Since 1976, they have conducted research in all areas of dentistry and published the findings to the profession in the well-known CRA Newsletter now called CLINICIANS REPORT.
Gordon's degrees include: DDS, University of Southern California; MSD, University of Washington; PhD, University of Denver; an Honorary Doctor of Science from Utah State University, and an honorary Doctor of Dental Education and Research from Utah Valley University.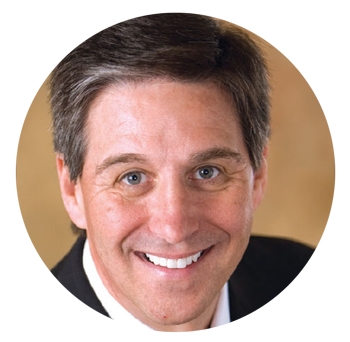 David A. Little, DDS
David Little, DDS, received his doctorate degree in dentistry at the University of Texas Health Science Center at San Antonio Dental School where he holds an adjunct clinical professor position. Dr. Little maintains a multidisciplinary, state-of-the-art dental practice in San Antonio, Texas. An accomplished national and international speaker, professor, and author, he also serves the dental profession as a clinical researcher focusing on surgical placement and restoration of dental implants. As a professional consultant, he also shares his expertise on emerging technologies including CBCT, planning software, surgical guides, digital workflow, and restorative techniques with industry peers.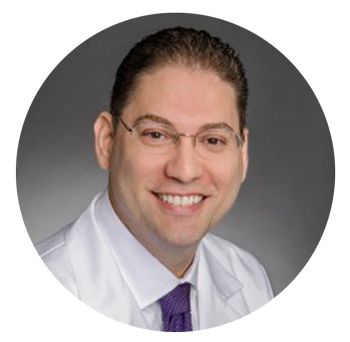 Xavier E. Saab, DDS, MS
Dr. Xavier Saab received his doctorate at the University of Guayaquil in Ecuador. He graduated Magna Cum Laude as the valedictorian of his class.
Dr. Saab was awarded a full scholarship for his residency and specialty training at The University of Texas Houston Health Science Center Dental Branch, where he received his Certificate in Prosthodontics and Master of Science degree.
Dr. Saab completed a residency rotation in the M. D. Anderson Cancer Center Department of Head and Neck Surgery. He has also served as a Clinical Assistant Professor in the graduate program of the UTHHSC Dental Branch Department of Restorative Dentistry.
Dr. Saab is an active member of the American College of Prosthodontists. Additionally, he has trained at the Dawson Center for Advanced Dental Study, which makes him highly qualified to treat extensive and complex restorative cases.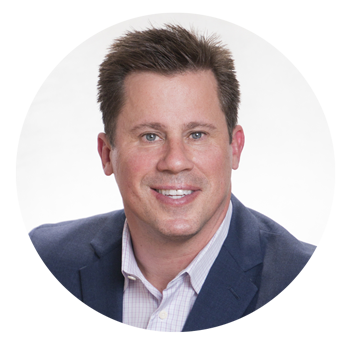 Troy Schmedding, DDS
Dr. Troy Schmedding was born and raised in Spokane, WA and graduated from the University of Puget Sound prior to getting his DDS at the University of the Pacific, Arthur A. Dugoni School of Dentistry. For 17 years Dr. Schmedding successfully maintained a thriving solo dental practice in Seattle, WA prior to relocating to California to pursue his interest in educating the future generation of dentists. He currently holds a position as assistant professor in the Department of Integrated Reconstructive Dental Sciences at The University of the Pacific, Arthur A. Dugoni School of Dentistry. In addition to his pursuits in academia, Dr. Schmedding enjoys direct patient contact through his private dental practice in Walnut Creek, CA.
Dr. Schmedding enjoys lecturing nationally, to his fellow colleagues, on topics ranging from advanced dental materials and products to complex restorative procedures confirming to the ever changing field of dentistry. Dr. Schmedding has the distinction of having published articles both nationally and internationally regarding dental restorative materials and procedures.
Dr. Schmedding is a current member of the American Dental Association, California Dental Association and the American Academy of Cosmetic Dentistry. He is one of 450 dentists world-wide to be an accredited member with the American Academy of Cosmetic Dentistry.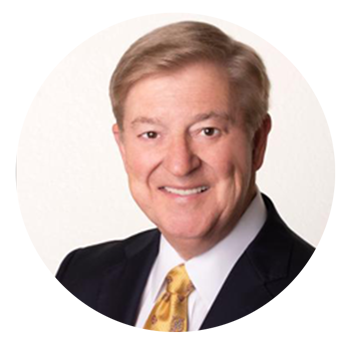 Samuel M. Strong, DDS
Dr. Sam Strong graduated from Baylor College of Dentistry in 1974. He has been involved in implant prosthetics and teaching since 1985. His lectures within the U.S. and internationally have received acclaim from restorative and surgical specialists, laboratory and dental staff members. He is a member of the American Academy of Fixed Prosthodontics, International Congress of Oral Implantologists with Fellowship and Diplomate status and American Academy of Cosmetic Dentistry . He is also a Diplomate of th American Board of Dental Sleep Medicine. Dr. Strong is also an Adjunct Professor at the University of Oklahoma College of Dentistry and serves as Host for an internet radio show on "Health & Wellness, Voice America''.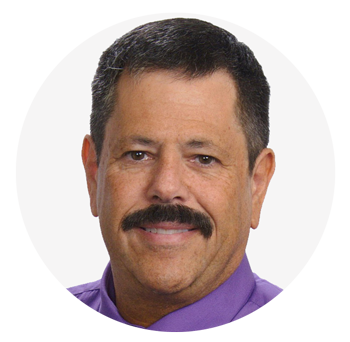 Gregori M. Kurtzman, DDS, MAGD, DICOI, DIADI
Dr. Kurtzman has completed over 4,500 hours of continuing education in the areas of IMPLANT DENTISTRY, COSMETIC DENTISTRY AND OTHER DENTAL TOPICS. A graduate of The AAID / Howard University College of Dentistry IMPLANT MAXI COURSE, he has been trained in all aspects of Implant Dentistry. He has achieved FELLOWSHIP in the Academy of General Dentistry (AGD), Pierre Fauchard Academy (PFA), International Congress of oral Implantologists (ICOI), the American College of Dentists (ACD) and the Academy of Dentistry International (ADI). Holds MASTERSHIP in the AGD and the Implant Prosthetic Section of the ICOI. He also has achieved DIPLOMATE status in the ICOI and the American Dental Implant Association (ADIA). He is a former Assistant Program Director for an university based IMPLANT MAXI-COURSE and a former Assistant Clinical Professor at University of Maryland, Baltimore School of Dental Surgery in the department of Endodontics, Prosthetics and Operative Dentistry. An International lecturer, he has been recognized annually since 2006 as one of the "TOP DENTAL LECTURERS" by Dentistry Today. Dr. Kurtzman has published over 180 dental articles in national and international dental journals and is a consultant to multiple dental manufacturers.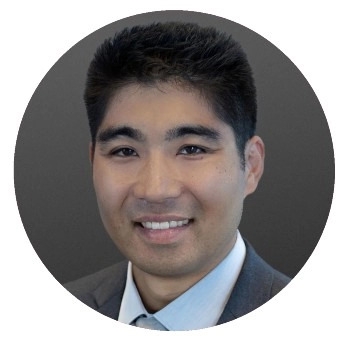 Ho-Young Chung, DDS
Dr. Ho-Young Chung is a general dentist whose practice has been exclusive to implant dentistry since 2015. He has a referral-only practice in Kamloops, BC, Canada and places 800+ implants per year. Dr. Chung teaches internationally on various topics including Immediate Anterior and Posterior Implant Therapy, Soft Tissue and Hard Tissue Augmentation,Suturing, Implant Complications, Sinus Augmentation, and Immediate Implant Overdentures. Dr. Chung has twice performed Live Implant Surgery at Pacific Dental Conference on the Main Stage. He is the Founder of CEJ Academy, an implant training facility that hosts live surgery hands-on courses on a variety of implant topics.