LOCATOR R-Tx: Ease and Confidence that Lasts
Discover the more durable, easier-to-maintain overdenture attachment solution from the creator of ZEST LOCATOR
Give your edentulous patients a solution that makes their lives easier with the LOCATOR R-Tx Removable Attachment System. Offering up to 25% greater wear resistance, up to 60° of implant divergence and featuring pivoting technology that enables easier denture alignment and seating for patients, LOCATOR R-Tx delivers greater durability with easier maintenance that promotes better hygiene.
Features that Count
25% greater wear resistance, with patented DuraTec

®

coating

Patented system innovations now accept up to 60° of implant divergence, eliminating the need for pre-angled abutments

Pivoting technology enables easier denture alignment and seating for patients

Enhanced customizable retention, with low, medium and high retention inserts for standard range and limited range inserts

Accepts standard .050"/1.25mm Hex Driver

Convenient all-in-one packaging features abutment, denture attachment housing with processing insert, retention inserts, and block-out spacer

Pink anodization for improved aesthetics
NEW LIMITED-RANGE INSERTS allow a more secure fit for patients with 10° of implant divergence or less
LOCATOR R-Tx, from ZEST Dental, now offers two ranges of inserts allowing the clinician to customize retention based on the patients preferences and needs. Both types of inserts come in LOW, MEDIUM and HIGH retention. The standard inserts can be used for any patient with implant divergence up to a total of 60 degrees! Our NEW LOCATOR R-Tx® Limited Range Inserts are intended for patients with 10 degrees or less of implant divergence. In these cases, the Limited Range Inserts provide a tighter, more secure fit for patients wanting more stability
What Doctors Say about LOCATOR R-Tx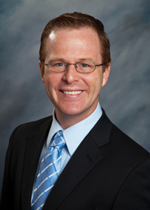 Dr. Michael David Scherer, DMD, MS, FACP
"LOCATOR R-Tx made short work of simplifying non-ideal implant positions for our patient.
Our Patient was thrilled at the result since the pink anodized coatings and strong new inserts allow her to eat and smile again with confidence!"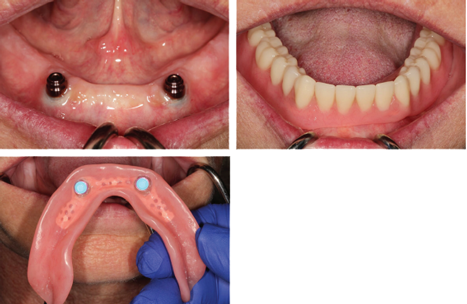 Missed Our Webinar? Watch it On Demand
Treating Patients From Partial to Full Edentulism
The progression of complete edentulism is often a progressive condition, from missing one tooth to a group to full edentulism. This webinar discusses helping managing patients from partial to complete edentulism with LOCATOR & LOCATOR R-Tx abutments and strategies for success in a clinical practice.