With over 4 million patients treated, the Zest LOCATOR® systems are the market leader in overdenture solutions for the entire patient journey, from partially to fully edentulous. Zest aims to allow more patients access to LOCATOR products by providing products that can impact the quality of their life throughout the treatment cycle. Make A LOCATOR® Life accessible to your patients using market leading products at affordable prices.
LOCATOR Root: The Gentle and Easily Navigable Transition to Dental Implants
Comfort and a secure fit are the keys to overdenture and removable partial denture success for partial or fully edentulous patients. The LOCATOR Root attachment provides customizable retention, better stability and improved aesthetics, while helping preserve the health of a patient's remaining teeth and bone.
In clinical situations where healthy tooth roots can be prepared for placement of attachments to retain an overdenture, the LOCATOR Root Attachment delivers great versatility.
Features that Count
Levarges the natural tooth root for retention of overdentures and partials

Offers 0°, 10° and 20° post flexibility for divergent roots

Helps deter bone loss and maintain facial structure

Superior stabilization for removable partials – improves aesthetics, retention and preserves remaining teeth

Enables the conversation on the importance of implant-retained overdentures before the development of full edentulism

Can provide immediate retention while implants integrate so patients can enjoy the benefits of LOCATOR retention sooner
What Doctors Say About LOCATOR Root

"Patients with retained roots taking advantage of Locator Root abutments have a lot more solid retention and stability than traditional dentures. Utilizing a metal framework to provide additional strength and keep the denture lighter in cojunction with the three Locator Root attachements, we were able to remove the majority of the palate and still give the patient superior retention, stability, aesthetics, and functionality."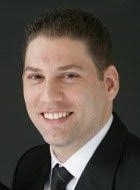 Dr. Xavier E. Saab, DDS, MS
Missed Our Webinar? Watch it On Demand
ROOTing for Overdentures: The Science, Techniques, and Materials
This webinar is an exciting and fun overview of a topic that we don't talk about enough, utilizing the natural tooth root to retain overdentures. Perfect for dentists who want to take their removable prosthetics practice to a new level and for dentists who are proficient in removable prosthodontics who like to hear new pearls.
See how a LOCATOR Life promotes ongoing relationships with your patients by giving them freedom to live a life with more pleasure, satisfaction and confidence. Offer your patients outstanding aesthetics and clinically proven performance for every stage of their journey with LOCATOR systems solutions today.