With over 4 million patients treated, the Zest LOCATOR® systems are the market leader in overdenture solutions for the entire patient journey, from partially to fully edentulous. Zest aims to allow more patients access to LOCATOR products by providing products that can impact the quality of their life throughout the treatment cycle. Make A LOCATOR® Life accessible to your patients using market leading products at affordable prices.
LOCATOR Attachments: Leads the Way in Enhancing Patients' Lives
The self-aligning overdenture attachment innovation that revolutionized the industry and continues to be the market-leading attachment system.
Enhance the lives of your overdenture patients with the market-leading, self-aligning attachment solution trusted by clinicians who have treated over four million patients around the world. The Zest LOCATOR Removable Attachment System offers customizable levels of retention, the lowest vertical profile, outstanding durability and compatibility with all implant systems thanks to over 280 connections
Features that Count
Clinically proven and trusted globally with over 4 million patients treated

Virtually compatible with all implant systems with over 280 connections

Most requested, versatile and flexible overdenture attachment system available

Offers customizable levels of retention, lowest vertical profile and exceptional durability

Self-aligning technology allows for easy insertion and removal by patients
Market Leader Means Market Leading Innovation | LOCATOR Scan Bodies
Zest LOCATOR® Scan Bodies can simplify your overdenture cases in combination with a digital workflow.
Design and 3D print of Mill overdentures with LOCATOR housing recesses included ensuring proper space required for pick-ups.

Plan your LOCATOR cases in the digital workflow.

Capture precise location of Attachment.

Scan intraorally or on a model.

Scan bodies are made of durable PEEK material.

Can be sterilized and reused
What Doctors Say about LOCATOR Attachments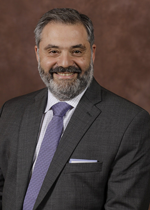 Dr. Nadim Z Baba, DMD, MSD, FACP
"LOCATOR® has been on the market for so long because it's been proven successful. Other companies have tried to create their own version of a LOCATOR. The scientist in me forces me to try out these new systems when they are introduced. But there's been nothing that compares to Zest LOCATOR when it comes to quality and clinical outcomes. I ask myself, 'Why would I consider switching if what I'm using is working?'"
Dr. Micheal Scherer, DMD, MS, FACP
"I've had the opportunity to clinically evaluate many overdenture attachment systems and I keep choosing Zest LOCATOR® for my patients because of its simplicity and predictability. The pivot, resiliency and simple patient hygiene of the system make it the world leading implant overdenture attachment system and my number one choice."


Missed Our Webinar? Watch it On Demand
Implant Retained Solutions for the Edentulous Patient
The edentulous population continues to grow domestically as well as globally. This market has been underserved for many years, and patients have had to adapt to ill-fitting dentures. Thanks to advances in technologies and techniques, dental professionals are now able to provide predictable solutions to increase function, form, and esthetics. These solutions will enhance the quality of life of a fully edentulous patient. This presentation will discuss implant solutions for the edentulous patient.