With over 4 million patients treated, the Zest LOCATOR® systems are the market leader in overdenture solutions for the entire patient journey, from partially to fully edentulous. Zest aims to allow more patients access to LOCATOR products by providing products that can impact the quality of their life throughout the treatment cycle. Make A LOCATOR® Life accessible to your patients using market leading products at affordable prices.
LOCATOR F-Tx®: A Revolutionary Fixed Full-Arch Innovation
A superior, fixed, full-arch implant solution, the LOCATOR F-Tx® Fixed Attachment System delivers uncompromised aesthetics and workflow enhancements.
With an innovative snap-fit design, the LOCATOR F-Tx Fixed Attachment System eliminates the need for anterior screws or cement. You benefit from greater flexibility in implant placement in the denture design for a more cost-effective and chairtime-saving solution. Most importantly, your patients enjoy outstanding aesthetics, comfort and confidence.
LOCATOR F-Tx®: The Only Immediate Solution After Failed Implants
The only immediate treatment solution that can rescue an existing fixed-hybrid prosthesis after replacing an implant

Compatible with existing screw-retained abutments

No need to fabricate new prosthesis

Same-day rescue solution that saves time, frustration and money for clinicians and patients
Features that Count
Compatible with screw-retained abutments in the posterior

Conveniently snaps into place, eliminating the need for screws or cement in the anterior, allowing more flexibility in implant placement

Easily removable by the clinician, but fixed for the patient

Allows for 20° angle correction and 360° rotation of denture attachment housing

Significantly reduces chair time for installation and maintenance and provides better aesthetics vs. traditional full-arch, screw-retained prosthesis
What Doctors Say about LOCATOR F-Tx®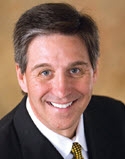 Dr. David Little, DDS
"This patient presented wanting an aesthetic fixed solution for his lower arch. A monolithic full zirconia restoration was planned with six implants. A combination of Zest LOCATOR F-Tx and multiunit abutments were used. LOCATOR F-Tx fixed attachments significantly reduce chair time and can provide better aesthetics. Without the need for screw access holes allows more flexibility in the prosthetic design and better clinical outcomes. The patient was elated at the outcome of their new smile. Hygiene is very important to long-term success of these fixed cases. Another advantage of the F-Tx system is that the clinician easily removes it during hygiene visits, resulting in reduced chair time. Our practice enjoys the benefits of LOCATOR F-Tx for the lifetime of the patient."
Missed Our Webinar? Watch it On Demand
New Methods, Tools, & Capabilities for Fixed Full Arch Cases: A Hybrid for a Hybrid
This presentation will discuss fixed implant solutions for the edentulous patient. Advancements in technology, such as cone beam computed tomography (CBCT), planning software, and CAD/CAM, allow us to virtually develop a restorative-driven treatment plan that produces predictable results.
In this course, you will learn new techniques and methods to do a fixed prosthesis case. New screw less abutment technology allows cases to be restored in combination with traditional multi-unit abutments. This allows the prosthetic design to be more versatile, simpler, and faster to immediately provisionalize and restore. When and implant fails on an all-on-X case a new prosthesis usually has to be fabricated. This same technology can rescue or act and an "emergency" abutment to save the case.